Enter our Lockdown Design Your Dream Self Build Home competition…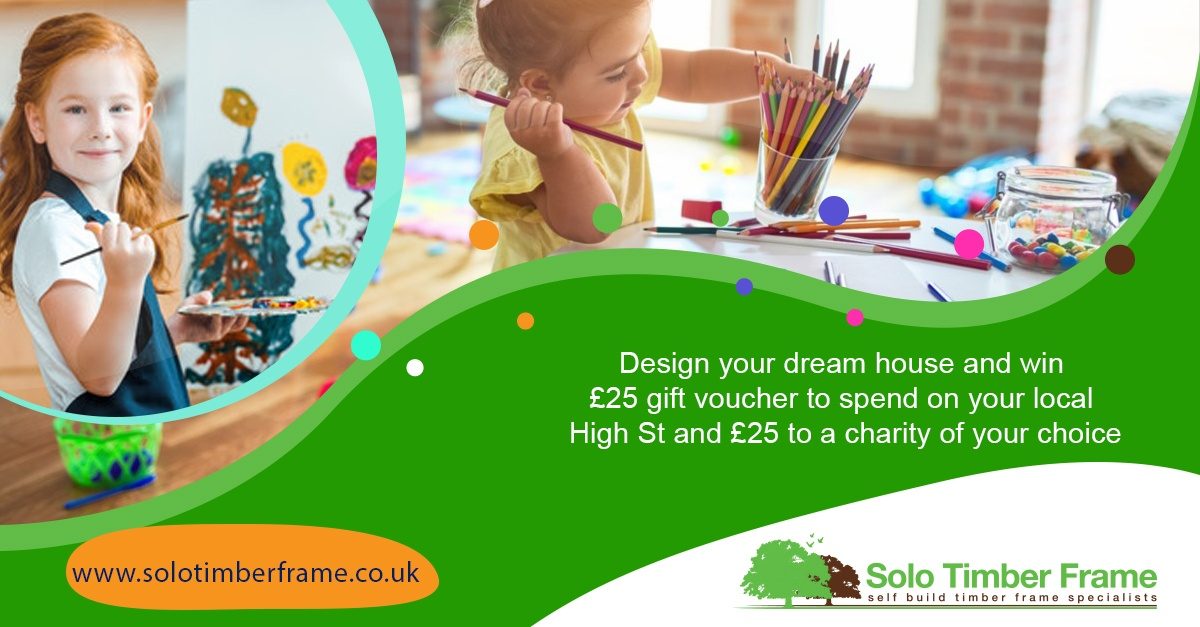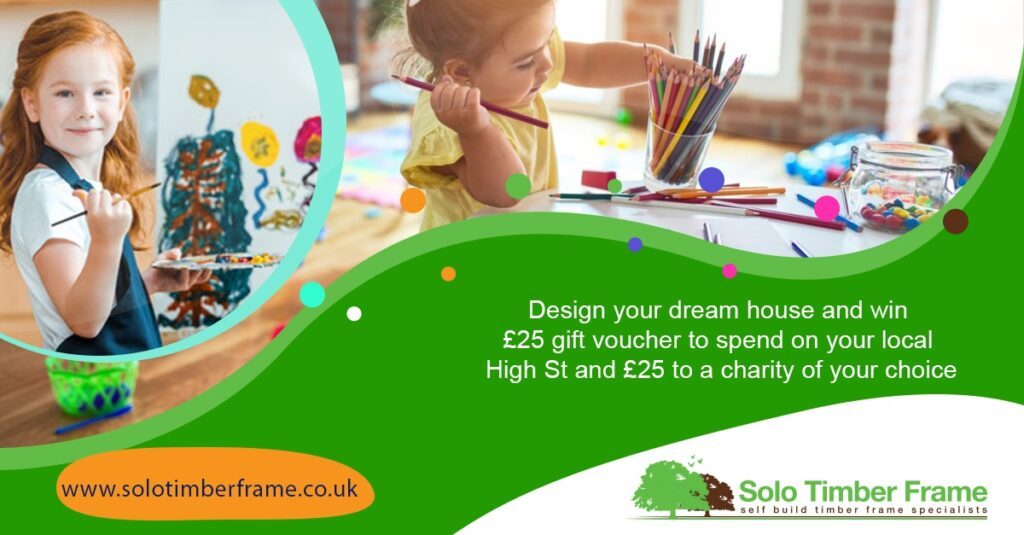 Sorry, but this competition is now closed. Many thanks for all the brilliant entries.
Kids bored at home during Lockdown? Looking for something for them to do? Get them to enter the Solo Timber Frame 'Design Your Dream Home' competition.
Previous winners and some of the entries can be found here…
All they have to do is design, draw or paint their dream home. They can even make it out of Play Dough, Lego or cardboard boxes. Just send us a photo of the completed creation.
If they're a bit too young to be thinking about house designs, they can colour in one of our our own specially adapted drawings. There's a link to download a copy of at the bottom of this page..
Do you want a giant play room at the centre of your house? Your pony to live in the front room with you? How about a ensuite skateboard park? The crazier the better!
A prize will be given every Monday until the children return to school. You don't need to be a customer of Solo or even be planning to build a house yourself. This is just a bit of fun to keep your kids busy and hopefully give you a rest for a while.
The prize is a £25 High Street voucher which we hope you will spend in an independent shop after the restrictions have ended and additionally £25 to a charity of your choice. Your creation will also be featured on the front page of our website.
So break those crayons out, fire up their imagination and let's see those crazy houses.
You can send us scans or good quality photographs.
Please email your entries to competition@solotimberframe.co.uk or post them up on our social media pages which you can find here…
www.facebook.com/TimberFrameBuildings
www.instagram.com/solotimberframe/
https://twitter.com/SoloTimberFrame

You can even post them to us…
Solo Timber Frame
The Old Dairy
Hodore Farm
Hartfield
East Sussex, TN7 4AR
The first winner will be picked on Monday 27th April and weekly there after. We will be sharing the best of them on our social media platforms. You can rest assured that we will hide all personal information. However, if you would prefer your entry not to be shared, please let us know.
The terms and conditions can be found here. We have to do this by law, but we promise there is no funny business going on.
From the Solo Timber Frame team, have fun!