Timber Frame for Property Developers
Solo Timber Frame extends its bespoke design and supply expertise to Property Developers, Construction Companies, and Architects, creating Timber Frame structures that range from semi-detached homes and small housing developments to grand multi-storey apartment buildings.
While our stock designs probably won't suit the vast scope of your projects, our portfolio of previous multi-development projects can serve as a source of inspiration and a demonstration of what we can accomplish for you.
Three case studies that showcase the versatility of Timber Frame Construction
1. Timber Frame for Construction Companies
Our prowess is exemplified in a seven-storey timber frame building that stands as the tallest platform Timber Frame structure in the UK. The architectural concept was provided by the client's architect, and Solo Timber Frame was entrusted with the engineering and construction of this imposing edifice. Situated on a bustling London street, the project demanded strategic planning, patience, and intricate negotiations with the highways agency. The finished apartments, now rented out, exhibited minimal snagging or cracking, underscoring the structural integrity and quality that Solo Timber Frame brings to every project.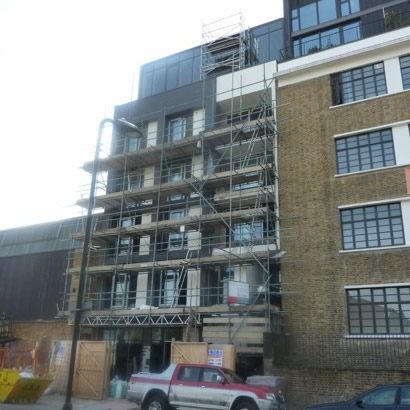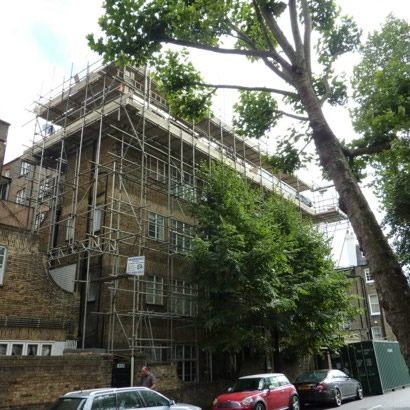 2. Timber Frame for Property Developers
We also cater to innovative property developers, such as one client who specialises in acquiring freehold apartment buildings to construct additional spaces or rooftops.
For instance, a four-storey mansion block in Knightsbridge saw the addition of a new top storey for a luxurious penthouse flat. The complexity of urban construction in Central London demanded considerable logistical planning, including extensive negotiations for crane access on the busy streets.
3. Timber Frame for Architects and Architectural Technicians
Collaboration with Architects and Architectural Technicians is a key aspect of our service. We provide comprehensive support and information to aid in advising your clients. Taking your finalised building control drawings, we translate them into a viable Timber Frame structure. If you're pressed for time, we can also handle the creation of working drawings. Moreover, for those not using AutoCAD, we offer a conversion service to ensure a smooth transition to Timber Frame for your upcoming project.
A testament to our collaborative success is a project with a renowned architectural firm. Solo Timber Frame was commissioned to engineer, manufacture, and construct the structural Timber Frame for a one-of-a-kind house that not only won a RIBA award but also set a new benchmark for property values on the street upon its sale.
---
Each case study reflects our commitment to delivering exceptional Timber Frame solutions tailored to the distinct needs of professional clients, ensuring that every project, regardless of scale or complexity, benefits from the Solo Timber Frame hallmark of excellence.