Timber Frame for Property Developers
Solo also design and supply Timber Frames for Property Developers, Construction Companies and Architects and have produced designs as varied as pairs of semis, small housing estates and multi-storey apartment buildings.
It's unlikely you'll be able to use one of our stock designs for your project, but we have a number of previous designs for multiple developments which may help you hone your ideas and show you what Solo Timber Frame can achieve on your behalf.
Below we've highlighted three case studies…
Timber Frame for Construction Companies
This seven storey Timber Frame building remains the tallest Platform Timber Frame structure in the UK. The original Architectural design was undertaken by the customers own Architect and Solo were instructed to Engineer and build this impressive structure.
To add to the complexity, the site located was on a busy London street which required thought, patience and careful negotiation with the highways agency.
Upon completion the apartments were rented out. The customer remarked there was very little snagging or cracking compared to a traditionally built structure. One more reason to choose Solo Timber Frame.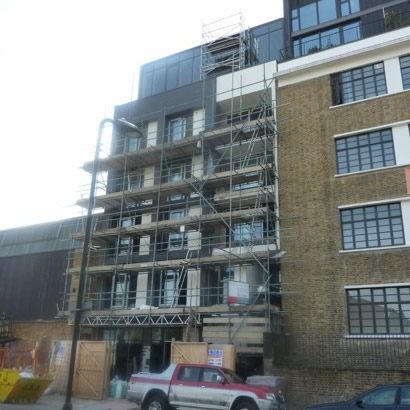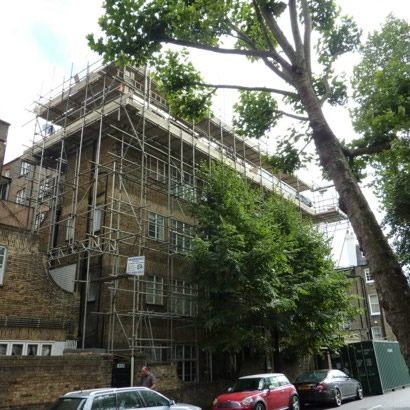 Timber Frame for Property Developers
Our customer specialises in purchasing the freehold of existing apartment buildings and obtaining permission to build additional space in or on the roof areas.
The roof of this existing four storey mansion block in Knightsbridge had an entire extra storey added that would ultimately be the space for a new penthouse flat.
As you may imagine on a busy Central London street, access was somewhat tricky and a lot of negotiation with the highways department was required to allow cranes to set up.
Timber Frame for Architects and Architectural Technicians
We're also very happy to work with Architects and Architectural Technicians.
We will supply you with all the information you require to help you help your client make the right choices. We'll take your signed off building control drawings and convert them into a working Timber Frame structure. If you're too busy to create the working drawings we can produce those on your behalf.
If you don't use AutoCAD we offer a conversion service so nothing need stop you choosing Timber Frame for your next project.
A well known firm of Architects instructed Solo to Engineer, Manufacture and build the structural Timber Frame for this one off house. The completed building won a RIBA award and successfully sold for above the original estimate breaking the record for values on that street.