Bespoke House Design Service
Bespoke Self Build House Design is one of Solo Timber Frame's specialist subjects. Standard Designs are wonderful for giving you an idea of what's possible and generating ideas, but trying to get a standard design through planning can sometimes be hard work, as your planning officer will likely insist upon any number of changes to fit in with the local vernacular, such as a reduction in the ridge height, to help reduce the mass of the building or re-positioning windows to avoid overlooking neighbours.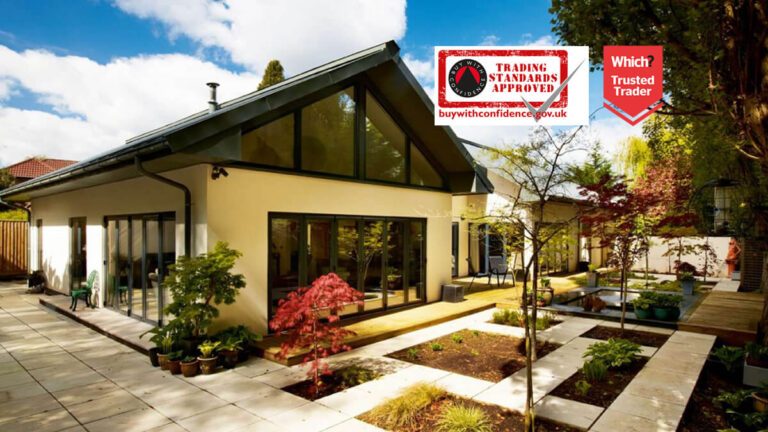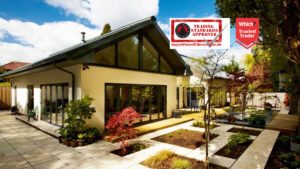 In that situation you'll either have to make amendments to the design or start with a clean sheet of paper.
Solo Timber Frame's Designer will meet with you at your plot, home, work or our offices and spend time helping you hone your wish list taking into account your plot, your local councils restrictions and not least your budget.
Armed with that information we will enter initial discussions with the Planners and begin drawing up your proposed building in AutoCad format. When complete, he'll submit the drawings to you for your comments.
Assuming you're happy with the design, we will then prepare a Design and Access Statement which all Councils now insist upon as part of any planning application for a new dwelling and complete the necessary application forms.
Where required, we can also arrange Topographical surveys, Tree reports, Contamination reports and Desktop surveys.
Our aim is to try and take all the paperwork and frustration of the Planning process away from you, leaving you to concentrate on the enjoyable aspect of planning your new home.
We also work with Independent Property Developers, Architects and Construction Companies, and have produced designs as varied as pairs of semis, small housing estates and multi-storey apartment buildings.
Architectural Design Service Fees
We charge £3,500 + VAT for our Planning Service as detailed above. If you have a site with more than one property please ask for a tailored quote. In addition to this sum, you'll be required to pay the planning application fee payable direct to your Council and fees for any professional services such as surveys.
IMPORTANT NOTE
Solo Timber Frame is a Timber Frame Homes company. Our Design & Planning Service is part of a package for clients who intend to use Solo Timber Frame to build their new home.
If you're considering having your new home built by another company, using another method of construction or plan to sell your plot once permission is granted, then you should instruct an independent Architect.
Alternatively, for £10,000 + VAT we offer a copyright free Architectural Design package. If you subsequently choose Solo Timber Frame to build your Timber Frame we will refund you £3,500. Please Contact us for details of this service.