Buying Land? Proceed With Caution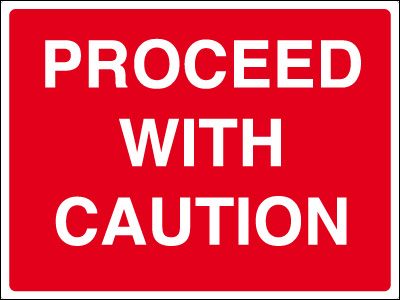 This post has nothing to do with social distancing or COVID-19, but everything to do with watching your back and making sure you don't purchase a 'virus' that will seriously affect your bank balance.
Over the past few months, we've had a spate of calls and enquiries from people who have either bought or are seriously considering buying land upon which they dream of building a home.
Estate Agents, Vendors and Land Owners are marketing and selling 'plots' that have no real prospect of gaining planning permission. Large pieces of land are divided up into smaller plots which give an illusion that gaining planning will be easy.
The descriptions are designed to cover their backs, but deceive inexperienced potential Self Builders. Typical wording might be…
"FREEHOLD LAND LOCATED CLOSE TO EXISTING DWELLINGS. WHILST CURRENTLY PRESENTED AS GRAZING LAND FOR ANIMALS, THE PARCEL OFFERS AN OPPORTUNITY FOR A NUMBER OF OTHER POTENTIAL USES ALONG WITH FUTURE POTENTIAL FOR DEVELOPMENT. NO FORMAL/INFORMAL DISCUSSIONS HAVE BEEN HELD WITH THE PLANNERS. PURCHASERS ARE ADVISED TO MAKE THEIR OWN ENQUIRIES".
The plots are often suspiciously cheap (but far more than the market value for grazing plots) and the illusion of a queue of desperate buyers is given to persuade the potential buyer to make a quick decision and hand over their cash.
What is actually being sold is 'hope value'. It may well be that planning will be granted, but that permission could take decades come to fruition, as well as a huge investment in Planning Consultants and Architects fees.
Look at it this way. If you owned a large parcel of land that had real potential to build houses on, would you sell it at a knockdown price without planning permission, or would you invest a bit of time and money by employing professionals to gain the correct permissions and subsequently sell the plots at perhaps 10x the value? Of course there will be exceptions, but the vast majority of land owners will put in the effort.
If it seems too good to be true… STOP! If it doesn't have planning in place… ASK YOURSELF, WHY NOT? If you're still unsure… CALL YOUR LOCAL PLANNERS!

Don't throw away 10's of thousands of pounds without doing your research. YOU WILL REGRET IT!
Want more information?
If you would like more information on the Buying Land? Proceed With Caution, or are looking for advice on any self-build project you are currently planning, please get in touch to see how we can help you.
Call us now on 01892 771354, or complete our short, simple enquiry form.
We look forward to helping you make your self-build dreams a reality.