Self Build Nightmares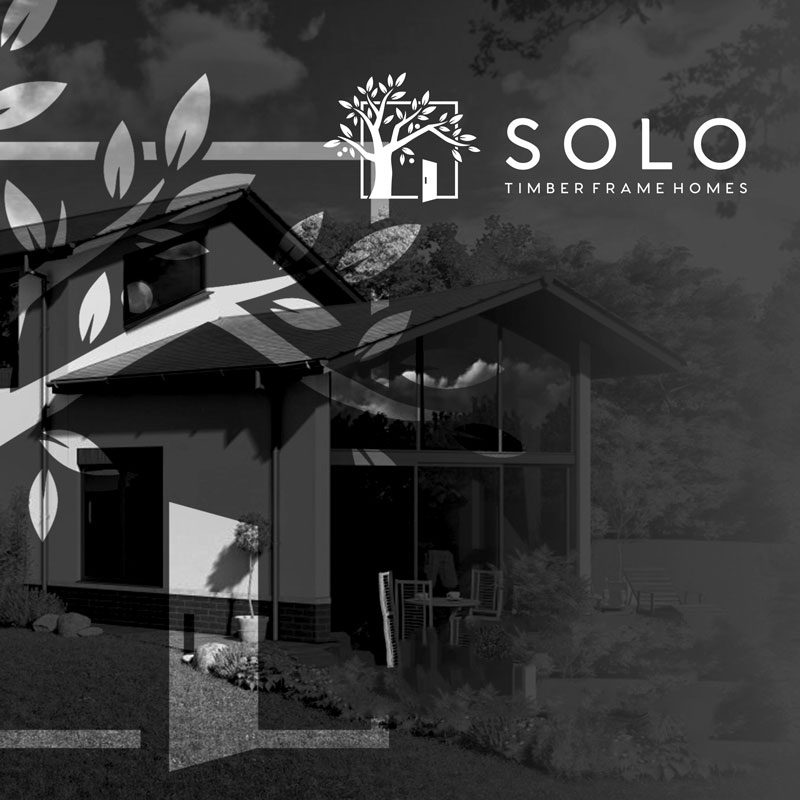 Self Build Nightmares
This article is not supposed to scare you off or make you nervous about what lies ahead. No doubt you've watched the Self Build TV programmes and you already know the process won't be easy. What we're hoping to do here is prepare you for some of the issues that may lie ahead.
Remember that you're building something totally unique. It's an amalgamation of design, engineering, land, materials and people that has never been done before, so of course there will be problems, but it's how you, your suppliers and your tradesmen manage these difficulties that will make the difference between total success and total stress.
We'd say that one of the biggest nightmares when undertaking a Self Build is finding your plot and obtaining planning permission to build your dream house, but let's assume for a moment that all the paperwork and red tape is out of the way and you're now planning to actually build your new home.
Utility providers
Allow yourself plenty of time to contact the electric, water, gas and telecoms companies. They are a law unto themselves when it comes to timing.
Also, follow their instructions to the letter as you don't want to give them any excuses for not installing, so for example, in the case of electric make sure you have your Part P certificates available when their operatives visit to make final connections.
Try not to be a Guinea Pig
No doubt you've visited countless Self Build exhibitions and seen the latest foundation technology or facade system. Take our advice and tread carefully. What is sold as the latest and greatest can turn into an expensive experiment.
This is especially important if you have a tight budget. The old adage 'keep it simple' is a very good one, so try to stick to tried and tested products.
Getting out of trade sequence
Every building job no matter how small has a trade sequence, whether putting up a shelf or building your own house and it's important you understand your trade sequence and learn where you're able to make adjustments to it.
For example, once your Timber Frame structure is erected the very first job should be putting on the roof covering in order that the building can settle under the weight of the tiles. If you were to somehow put the plasterboard on before the roof then cracking in the plaster will occur. Another no-no is painting being done at the same time the joinery work is being installed resulting in sawdust ruining your smooth paint finish.
Going over budget
Now we don't mean spending more on your kitchen than you'd originally planned because you fancied a flashy worktop or high quality appliances. The only person you can blame for that is yourself and perhaps the kitchen salesman. What we mean is going over budget due to unforeseen circumstances.
The only correct way to overcome this is to allow a contingency fund (typically 10%), but in our experience that can quickly be swallowed up in the foundations which are one of the unknown parts of any build.
We suggest allowing a separate contingency for the foundations and having a conversation with your appointed ground workers to find out what to expect if further work is required. For example, how much extra will you have to pay if you're forced to dig deeper than planned or if you hit an unexpected obstacle.
You may not get a definitive answer, but sometimes making your tradesmen aware that you're thinking ahead will make them think twice before seeing your difficulties as a money making opportunity for themselves.
Tradesmen not doing what you thought they'd do
It's said that assumption is the mother of all screw ups (or something like that) and you'll probably make some innocent assumptions, many of which you'll get away with without even realising.
A good example of this is expecting your plumber to offer a complete package. Many do, but in some cases they expect the electrician to wire in the thermostatic controls. You can quickly find yourself with a plumber who can't/won't do the job and an electrician who wants more money to do the job.
Now you can try to become an expert on every aspect of your build and pick up these jobs yourself, pay the extra money or change your questioning to your tradesman, so instead of asking 'what do you do?' ask them to explain in detail 'what don't you do?'
Keep your site tidy
There's nothing worse than an untidy site, so make sure your tradesmen know they are expected to tidy up after a day's work. Sounds like no big deal until someone trips over and blames you.
Remember as a Self Builder you are the main contractor and you need to keep an eye on safety to protect your tradesmen and yourself.
Ordering used materials
This is a great way of saving money but are you sure that all the parts you need are included? Trying to source a specific piece from the original manufacturer can be hard and can quickly result in any savings you made being lost.
We're not saying don't buy used, but we are saying caveat emptor.
Bad weather
Not an easy one to overcome but you can prepare yourself for it.
If you are choosing Timber Frame, make sure the supplier is providing a watertight roof. A Solo Timber Frame comes with a watertight roof as standard, so even if it's too wet or cold to work outside you can work inside and if your roofer is delayed the frame won't get damaged if bad weather sets in.
Tradesmen not showing up when they say they will
Allow breathing space in your schedule for this possibility and as with your budget allow a contingency for lost days.
It's tempting to line trades up so that as soon as one is scheduled to finish, the next is there the following day. In reality this is unlikely to happen as weather, illness, broken tools and any number of legitimate (and illegitimate!) reasons can occur. You'll be able to take this in your stride with a sensible schedule.
Poor workmanship
Another difficult one to prepare for, but by taking a few simple steps you should be able to avoid it all together.
Don't be the client that stands over people's shoulders and watches every move, but do inspect work regularly and ask questions if there is anything you don't understand or doesn't look right. A good tradesman will be happy to answer your questions as long as they are concise and sensible.
Use legitimate companies that have a proven track record, a physical address and a land line telephone number so you have a degree of confidence that they won't disappear overnight. Membership of a trade body shows they take an interest in their wider industry, but make sure they really are members and not 'borrowing' the logo!
Use members of 'Trading Standards Buy with Confidence'. It's a fantastic scheme administered by Trading Standards who undertake intensive checks on the business.
If you're struggling to find a certain trade, ask one of your other trusted traders for a recommendation. This has the added benefit of them probably having worked together on other sites so understanding how each other works.
Need any further advice or help. Contact Solo Timber Frame and we can guide you on your Timber Frame self build.
Can you add any other hints and tips to this list? If so, let me know as I'd like to keep this updated and current.
Want more information?
If you would like more information on the Self Build Nightmares, or are looking for advice on any self-build project you are currently planning, please get in touch to see how we can help you.
Call us now on 01892 771354, or complete our short, simple enquiry form.
We look forward to helping you make your self-build dreams a reality.